Security Monitoring Centres new collaboration with not-for-profit organisation ECHO – giving our customers access to a newly developed platform which automates electronic alarm transmission for sites with a Police URN
Working across the UK, ECHO creates links between blue light services and the private sector in order to help improve emergency service responses to alarm calls.
ECHO has now developed an innovative new platform which reduces the risk of error in passing alarm transmissions between Echo connected Alarm Receiving Centres and integrated police forces.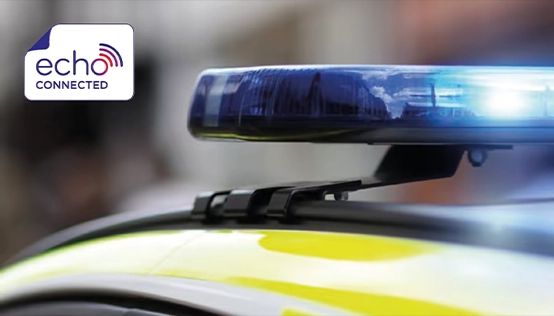 Our new partnership with ECHO ensures that our ARCs will be fully aligned with this new alarm handling strategy moving forwards – providing greater peace of mind for customers while delivering on our promise to provide you with best-in-class security service delivery.
Connected Police forces will come online with ECHO in stages – with Essex Police and the Metropolitan Police requiring all alarm signals from approved ARCs to be transmitted via the new platform by 1st October 2021. SMC will adopt a phased approach to adopting use of this new technology through September for Essex Police and the Metropolitan Police Forces.
For installers with Police URNs within these Police force regions, our team will be prepared to begin passing signals via the ECHO platform from this date – improving the safety of your people and other assets.
More information about the new platform can be found here and for further updates about new police forces joining the platform, please sign up to ECHO's newsletters.
Our team is on hand to provide more information about our new partnership with ECHO should you need it. Email UK_sales@smc-monitoring.com for more details.